DOES YOUR CHILD HAVE
ANY OF THESE CHALLENGES?
Are you trying your best, but find yourself repeating yourself over and over, and they just aren't listening to you?
You know your child is smart, but it just seems like they have trouble paying attention. It might be at home, in school, or somewhere else, and might even be labeled an "ADHD" or "ADD" child.
They're just… shy. When you think about it, you might realize it could be due to having lower self-esteem or confidence. Those are things they will need to live up to their full potential.
RAISING CHILDREN DOESN'T COME WITH AN INSTRUCTION MANUAL
Although I think we've ALL wished they did. There really is a way to effectively parent your kids and be a positive impact in their lives. It doesn't take medicines, therapy, harsh actions, or begging your kids to listen to you.
Kids blossom when they learn self-discipline, confidence, and respect. When they learn that hard work and overcoming obstacles is GOOD. Promoting health and fitness and encouraging them to learn about setting and achieving goals is magical.
Sound too good to be true?
That's the power of what martial arts does for kids.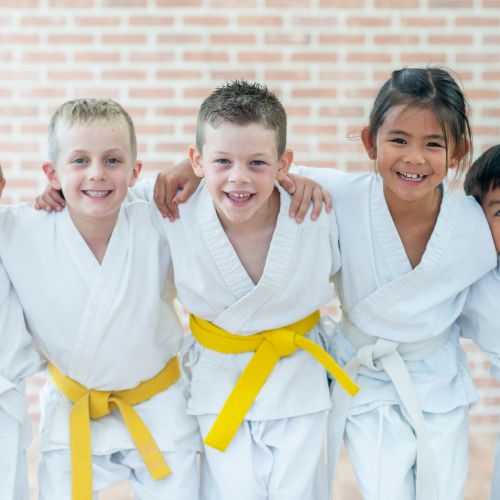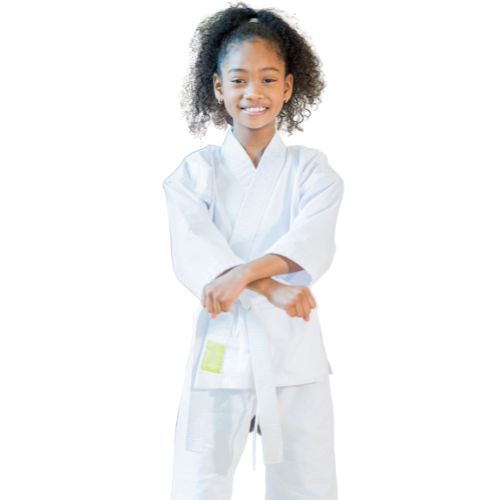 WATCH YOUR CHILD GROW EVERY CLASS!
There's a reason kids learn languages so quickly. They're like little sponges. They learn things so fast, and their brains are wired to learn far more easily than we can as adults. In fact, some parents see a positive change in their kids after just one martial arts class. Each additional class they attend just makes that growth more obvious.
Not only are they learning the value of respect and self discipline, they're getting healthier and stronger. When you enroll your child in martial arts classes, you give them far more than just the physical skills we teach. You're giving them the chance and the environment to thrive.
SELF-DEFENSE FROM BULLIES AND PREDATORS
We emphasize to all our students that fighting is always wrong. AND we teach them that there are times that they might have to use their martial arts skills. Most importantly, we teach them the difference.
Every good parent wants their kids to be safe. Our martial arts training is deeply serious about teaching your kids they skills they need for self-protection in any circumstance. We teach them how to be safe from bullies, from strangers they might meet, and so much more.
As they learn how to defend themselves, they're also learning respect and self-discipline. They're gaining the confidence they need to diffuse bad situations before any violence whenever possible, and to know when that's the only way to safety.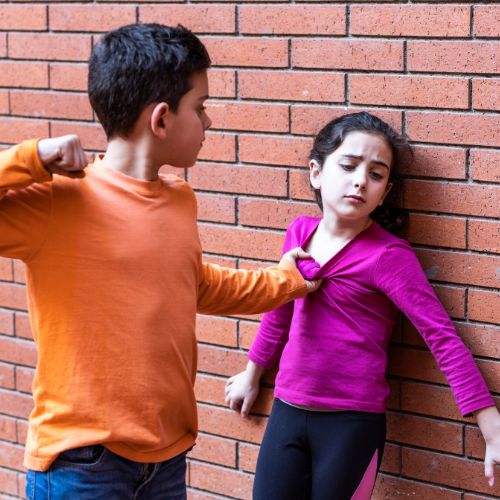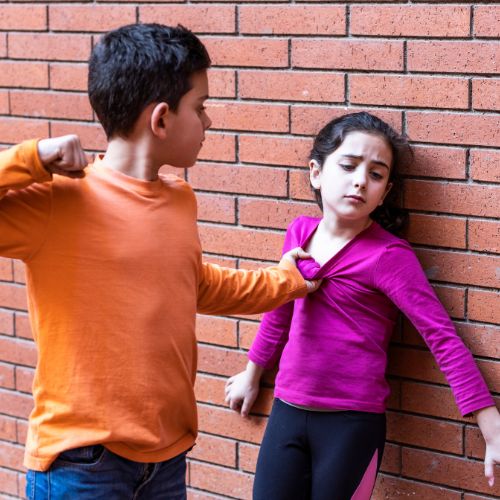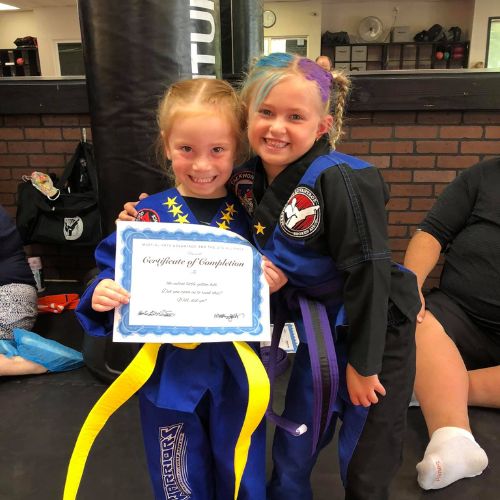 INSTILL CHARACTER TRAITS, LIFE SKILLS, & LEADERSHIP SKILLS TO SET YOUR CHILD UP FOR SUCCESS!
Character development is a key component of raising children to be successful in life. Peer pressure is even more real for kids today, and with the added pressures of social media and negative and harmful influences from the internet, you've got your job cut out for you.
The deeper benefit for your child taking martial arts classes is the life skills, the character traits, and the leadership skills we strategically and purposefully build into them through martial arts training.
The guidance and inspiration of our instructors and being surrounded with positive social interaction with their classmates can make a difference!
FITNESS DISGUISED AS FUN!
Think about it. Between the foods we eat on the run and the constant sitting and staring at screens and devices, many kids aren't getting regular exercise.
We build our classes around exercise routines that build muscle, improve coordination, and get their hearts pumping while having SO much fun! Classes are packed with activities, games and drills that are all designed to hide the repetition of training in martial arts.
You know how great it is when your kids have worn themselves out at the end of the day – they sleep so much better, stay healthier, and develop their minds and their bodies. Just as importantly, you're teaching them to keep their bodies healthy as they grow into adults.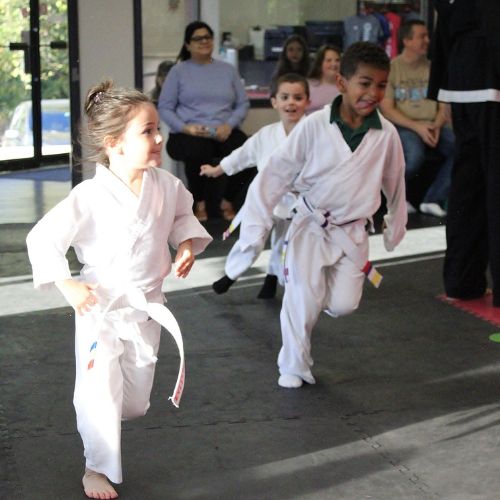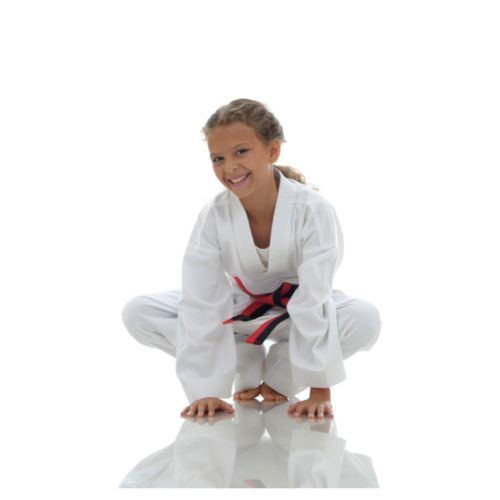 MARTIAL ARTS IS JUST … FUN!
We never forget… kids are kids and they want to have some fun!
Especially over the past few years, we've seen some normal school teachers struggle to keep kids' attention and make learning enjoyable, but we DO guarantee that your kid will have a blast in our martial arts classes.
Sure, it's a challenge to design classes that keep childen focused on learning, discipline, focus, and respect while having fun, but we've been doing it for over 40 years, and we keep it fresh! There's so many fun ideas, activities, and games that your kids won't get bored.
It's a fantastic, healthy environment for them (and you) to make friends with other like-minded families. Here, happiness, cheer, and laughter are everywhere.