COULD YOUR TEEN FLOURISH IF THEY HAD SUPPORT IN
ANY OF THESE AREAS?
They can make hasty, poorly-considered decisions and need to have better judgment.
They're being bullied at school – or they're the one doing the bullying. They don't get enough exercise or need to lose weight.
They have low self-esteem and seem to be down more often. They give up when things get difficult and fail to meet their goals.
MARTIAL ARTS IS PERFECT FOR TEENS!
Teenagers are so smart and capable, but sometimes they are their own worst enemies. Between the innate urge to rebel against their parents, peer pressure, and their surging hormones, they can be a little difficult to be around at times.
But all they really need is an outlet for their frustrations (do you remember HOW FRUSTRATING being a teenager can be?) and an opportunity to flourish and be their best.
Finding that safe place to grow can be hard. Martial arts is here to help.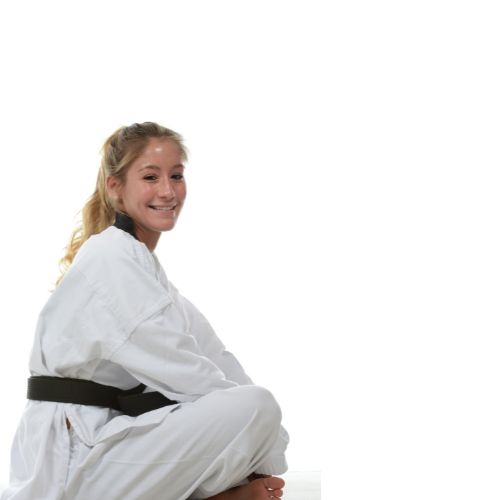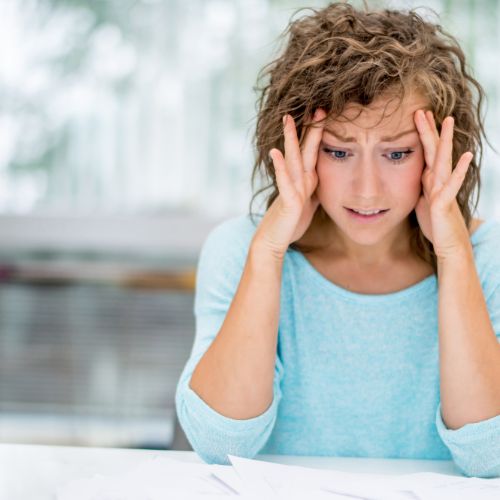 RAISING A TEENAGER REQUIRES PERSISTENCE & PATIENCE.
Raising a teen can test your sanity even at the best of times. Yet, you want the best for your teenager.
You want them to have the tools they need to succeed now and later in life – and you'd like that to happen without having to pull out all your hair in the process. Getting them to do anything you want them to do can feel utterly impossible, and you're not sure where to start.
Studying martial arts helps teens learn how to overcome their problems and learn important lessons – the kind of lessons that will follow them to your home, to the classroom, and for the rest of their lives.
YOUR TEEN WILL GROW WITH EVERY CLASS!
Teenagers who study martial arts learn the benefits of self-control and discipline with every lesson.
Our classes emphasize core values like discipline, respect, and persistence.
Students learn that the way they treat others – in and out of the dojo – reflects on them as people and affects their ability to achieve their goals.
Some of our programs focus on growing leadership and public speaking skills, which helps teens in every part of their life and sets them up for success as an adult.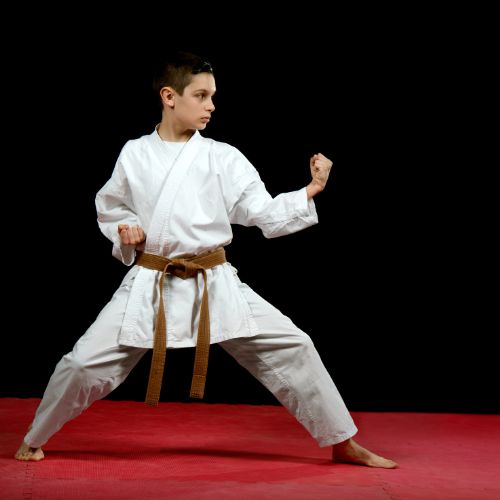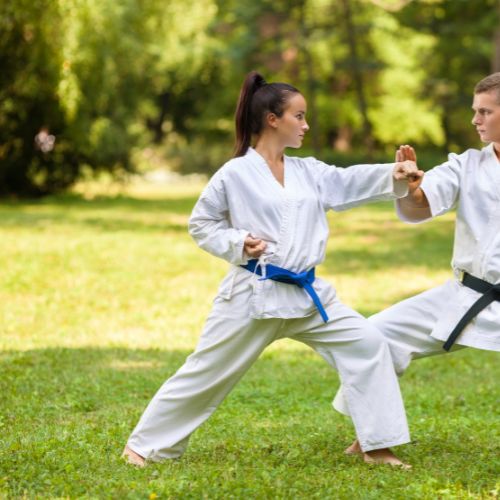 TEENS LEARN THE VALUE OF RESPECTING THEMSELVES & OTHERS!
Teens sometimes seem to be all attitude and no respect – in fact, it can seem like they go out of the way to disrespect all authority figures.
In our martial arts school, respect is a core discipline. Students must treat their instructor and fellow students with respect at all times.
That can become a habit, a habit of respect that will help them in every area of their life.
Ultimately, teens who study martial arts learn that when they respect themselves, others will respect them, too.
GET YOUR TEENS OFF THE COUCH AND MOVING!
It might seem like your teenager would happily spend all day sitting on the couch playing video games or posting on social media.
The electronics epidemic might be a good thing in many ways, but teenagers still need physical activity to stay fit and healthy.
Martial arts classes provide teens with challenging workouts in a fun, social setting that rivals any video game.
Best of all, when they find out just how fun martial arts can be, they start looking forward to it!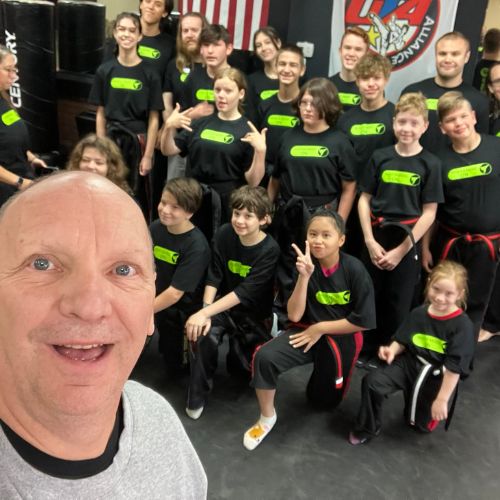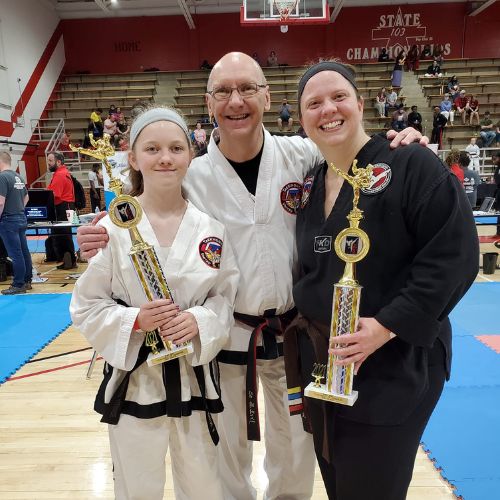 TEENS MUST LEARN HOW TO SET (AND ACHIEVE) GOALS!
Teens sometimes seem not to care about setting goals either in the short-term or the long-term.
The study of martial arts requires them to set and pursue goals on a regular basis. Each skill they learn, and each belt they earn, represents a goal that they have achieved.
Goal-setting in this way provides teens with the tools they need to set achievable goals in school, at home, and in life.
This is what they use to set goals for their careers, their futures, and is a key component in being successful in the future!